MARKETING & Creative services
BRINGING YOUR BRAND CLOSER TO THE COMMUNITY THAT SUSTAINS IT
Do good, do well.
We all have the ability to change the world, and I believe in working with brands that inspire and brands with purpose. Do good, do well – that's my motto. Sound like you? Let's work together.
Services include content development, copywriting, digital marketing, social media, and brand strategy. Client roster spans sports + lifestyle, natural homecare, food + drink, energy, environment, and small business. I am also a contributing writer to the Huffington Post.
MARKETING STRATEGY
Brand Strategy, Brand Messaging, Positioning, Events, Marketing Consulting
CONSUMER ENGAGEMENT
Content Management, Editorial Planning, Social Advertising, Social Media Strategy
CONTENT DEVELOPMENT
Photography, Styling, Copywriting, Editing, Ghostwriting, Content Ideation
WHAT I DO
/ MARKETING and Creative Services
Freelance marketing consulting, content development, social media strategy, and copywriting services. Diverse roster of past and current clients spanning athletic + outdoor lifestyle, natural products, food + drink, energy, environmental non-profit, and social good.
A Selection of Clients:
Featured WORK:
Timberland | Branded Content, Blog, Copywriting
Unreal Snacks | Photography, Styling, Recipes + Baking, Social Media Content Development
Bowflex | Blog Content, Recipe, Photography, Food Styling, Copywriting
Named Fast Company's #1 Most Innovative in Energy 2018. As the largest utility in Vermont and a national leader in creating a model for our energy future, Green Mountain Power recognizes that the role of electric utilities is changing and is focused on a new way of doing business. Positioned as the energy company of the future, GMP recently became the first utility in the world to become a B-Corporation. Through a partnership with Tesla, GMP is also the first utility in the country to offer the Tesla Powerwall home battery. Client work spans project-specific work like planning and executing Vermont's first energy-focused hackathon HackVT, launching the new GMP mobile app and customer account website, as well as content development and management.
Co-founded by Patagonia founder Yvon Chouinard, 1% for the Planet's mission is to support and activate an alliance of businesses financially committed to creating a healthy planet. Client project work included drafting and editing all website copy.
Established a consistent brand voice that better-tells the Seventh Generation story and playfully educates consumers while remaining claims and legal-compliant (and EPA, USDA compliant, where relevant). The project focused on Amazon product copy and Amazon A+ Content, with a complete rewrite of their product line. When it comes to plant-derived and better-for-you products, it's important to educate customers that they work just as good or better – this was top of mind throughout the storytelling efforts. Amazon is one of their largest retailers and developing search-friendly copy that triggers consumer action was a top priority.
*Additional clients, references, and work samples available upon request.
/ CONTRIBUTOR : THE HUFFINGTON POST
Contributing writer to the leading online news outlet for breaking news and opinion. First story contributed was featured on the homepage of huffingtonpost.com, and generated 16k likes and 2.6k shares to date. The Huffington Post has a total digital population of 79M monthly unique viewers.
Huffington Post Community Pioneer 7 Life-Changing Lessons I Never Expected to Learn When My Brother Died June 2015
WHAT I'VE DONE
/ SENIOR CONTENT MANAGER : BURTON SNOWBOARDS
Creative visionary for website concept creation, content, content management and flow collaborating-with and managing female thought and style leaders as part of Burton's new lifestyle website, burtongirls.com. An exceptional storyteller with the ability to bring rich details alive within the primary forms of online content (social posts, blogs and photos).
Content Planning
Responsible for new website projects including all stages of creative and content development as well as execution including supporting efforts (shoots, launch events, etc.). Assembled workflow that maintained creativity and accurate messaging, while adhering to deadlines, approved concepts and established budgets. Collaborated with internal e-comm and brand departments on key stories to ideate future content creation and concepting, working as creative lead for site re-launch, wireframe and design signoffs, etc.
Strategic Marketing
Empowered to be the lead creative decision maker re: all things Burton Girls. Burtongirls.com; a website designed to share a collective view from professional snowboarders, DJs, actress/models, writers and influencers - a forum where readers can discover unique and diverse content around the snowboarding lifestyle and culture understanding it isn't the only thing that defines them. Worked towards intertwining the company goals using Burton Girls as the most ideal test and execution ground, evolving the company into a favorite, year-round lifestyle brand.
Navigating Diverse Personalities
Managed 20+ site contributors; their content themes, the flow and the editing of their content. Empowered contributors to concentrate on their strengths while unifying the Burton Girls team as a whole. Wove together their varied talents with a shared mindset to bring collective voice.
Concept Creation
Developed the voice of the Burton Girls brand by acting as the starting point for all content assets. Conceptualized overall look and feel including inspiration boards, developing photo direction, storyboarding, location scouting and vendor selection to ensure seamless concept transition to inception with an eye on relevancy. Content was developed to give a 360° view of the 'Burton Girl' with stories leading to 10k views.

/ Social Media Manager and Public Relations : Burton Snowboards
Pioneer and champion of all social media engagement, technologies, strategies and programs introducing Burton to the social media community. Challenged to build company's global presence from the ground up. A key member of the Public Relations team with strong international sports background, event management and Olympic exposure. Track record of establishing outstanding media relationships with global journalists, editors and producers.
Public Relations
Offered a fresh and multifaceted approach to both endemic and lifestyle sides of the brands as an active and contributing member of Burton's PR team. Reinforced the execution all of all PR campaigns including building PR's lifestyle and entertainment efforts. Event responsibilities included seasonal product launches, Fashion's Night Out Fashion Week, Sundance and Coachella. Assisted with planning and on-site execution of all snow contests including Global Open Events and X-Games, developing media efforts and onsite liaison for media. Supported the overall PR press release process, including verbiage, identification of key media lists, distribution of press materials and tracking of coverage.
Social Media Strategy and Community Management
Contributed to building a robust and all encompassing online brand presence. Bounced between managing the details of daily social media management to discussing strategy and campaign performance at an executive level. Managed spends for social advertising. Responsible for all community building strategy, development and assembly, as well as best practices and rules of engagement. Launched and grew brand followers from zero to the following; Facebook 500+ thousand fans making it the #1 referral to the US burton.com site, Twitter up to 50k followers, and Instagram to 13k followers after first 6 months of being live. Monitored and tracked brand and keywords, proactively responding to both positive and negative mentions often identifying red flags and potential PR crises, pre-crisis.
Content Creation
Architect of daily social postings, creating relevant and valuable content to attract, acquire, and engage a clearly defined target audience driving profitable customer action. Skilled at both long form content creation and real-time (immediate) content creation and distribution strategies and tactics.
Viral Marketing Campaigns
Conceived and helped implement flash-impact integrated marketing events, setting industry social media standards with projects such as 2009 & 2010 Web Presents, (Shaun) White Christmas, and Winter Storm Warning Live. Produced live social coverage of the 2010 Winter Olympics as well as other events such as the US Opens and X-Games.
/ BRAND COORDINATOR : BURTON SNOWBOARDS
Implemented successful and impactful marketing strategy and led the creation and execution of marketing campaigns. Developed a creative approach, innovation and value to brands covering media relations, campaigns and advertising, web management, product marketing and naming, print collateral management and grassroots programs.
/ BRAND ASSISTANT, WOMEN'S MARKETING : BURTON SNOWBOARDS
Integral support for all Women's Marketing efforts including print projects, advertising and product marketing.
/ MARKETING: BURTON JAPAN
Transformative internship experience working with and reporting to the Director of Marketing - Japan, collaborating with all facets of the marketing department including events and promotions, athlete management, retail marketing, public relations and advertising. Functioned as key communication tool between North American and Tokyo headquarters, which was a continued responsibility in the years that followed once returning to the US headquarters.
ADDITIONAL PROJECT WORK
/ HACKVT | A 24-HOUR HACKATHON TO CREATE A BRIGHTER ENERGY FUTURE FOR VERMONT 2014
Planned and executed Vermont's first energy-focused hackathon, a 24-hour event challenging 100+ participants to create a digital product, app, or website that supports the state's vision of an affordable, efficient, and renewable energy future for all Vermonters. Selected coverage: Hackers Hit Burlington for a Good Cause Burlington Free Press An All-Nighter for Energy Innovation VPR

/ NEW YORK CITY MARATHON OFFICIAL SOCIAL MEDIA REPORTER : NEW YORK ROAD RUNNERS
Selected by New York Road Runners and ING New York City Marathon as their Official Social Media Reporter for the 2013 New York City Marathon. Photographed and published a series of portraits with marathoners highlighting their story and what brought them there, Behind the Bib.
Warren is a beloved son, brother, and friend who left his mark on every person he met. In 2005, we lost Warren to a tragic accident, but his spirit has never left. His memory lives on through family and friends who come together to celebrate his life and raise money for the scholarship fund set up in his name. One Pope John XXIII High School Graduate is selected to receive the annual scholarship made possible through the generosity of family, friends, and our ever-growing circle of support.
I'm also an advocate for bringing sibling loss into the conversation of grief. If you have experienced the loss of a brother or sister, I encourage to read my story on The Huffington Post, 7 Life-Changing Lessons I Never Expected to Learn When My Brother Died.
WHERE I'VE LEARNED
UNIVERSITY OF VERMONT; BURLINGTON, VT B.A. Sociology, Japanese
KANDA UNIVERSITY OF INTERNATIONAL STUDIES: TOKYO, JAPAN Japanese Language, Japanese Marketing Strategies, and Japanese Popular Culture
PHOTOGRAPHY
People + Place
UNREAL CANDY
Photography, recipe creation, and styling for a series of holiday content for Unreal Candy. Unreal is good candy without all the bad stuff – their products are made from organic, sustainable, and fair trade ingredients, are non-gmo verified, certified gluten free (peanut and almond butter cups), vegan (except milk chocolate gems), and never contain anything artificial (dyes are made from vegetable dyes!).
A series of summer lifestyle photography for Unreal Candy, focused on a relaunch and new packaging.
Valentine's Day series for Unreal Candy, including creative direction, styling, recipe, and photography.
Vermont Center for Emerging Technologies
A product of Vermont Center for Emerging Technologies, VCET @ BTV is an 11,000 sq. ft co-working and startup accelerator space in downtown Burlington, Vermont and is home to start-up, creatives, entrepreneurs, and remote working professionals. VCET @ BTV was the venue for the 2014 HackVT Energy Hackathon, the first event held in the new space. Photos were used for promotion and media leading up to the event, as well as website materials for the co-working space.
KINGDOM COMMUNITY WIND FOR GREEN MOUNTAIN POWER
In collaboration with Vermont Electric Coop, Green Mountain Power has built 21 wind turbines along the ridgeline of the Lowell Mountain Range. Green Mountain Power harnesses the wind from these turbines to make electricity for more than 24,000 homes. Photos were used for a printed mailer to Green Mountain Power's 265,000 customers, as well as other press and digital materials.
PRODUCT PHOTOGRAPHY FOR STOWE CRAFT & DESIGN
Voted "Best of Stowe" Art Gallery, Jewelry Store, and #1 Gift Shop, Stowe Craft Gallery and Interior Design Center is a family-owned business in the heart of Stowe Village, Vermont. Featuring designs from over 300 artists, their gallery, design center, and online store boasts handmade jewelry, textiles, sculpture, art, unique gifts, and more, all made in the USA. As part of my work with them in Fall/Winter 2015, I developed and managed their campaign emails, social media, and marketing efforts. Photos were styled and shot to enhance efforts across print advertising, social media, email, and web.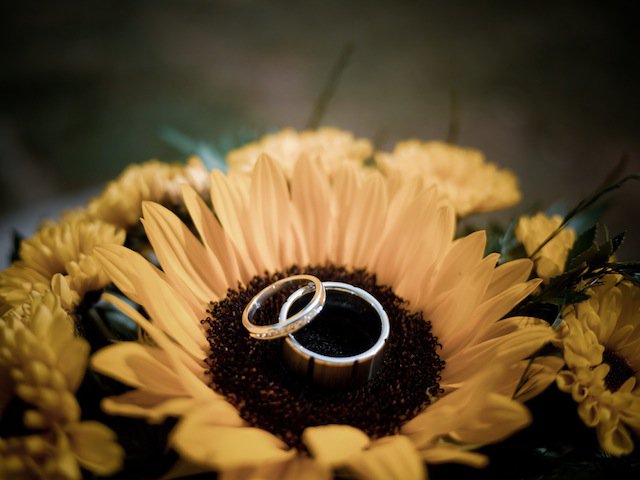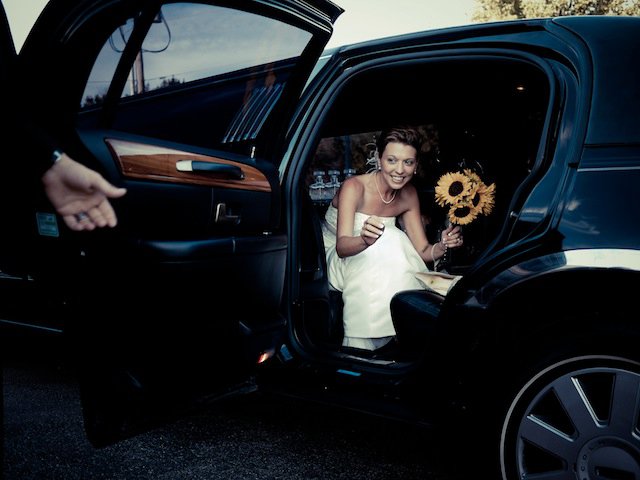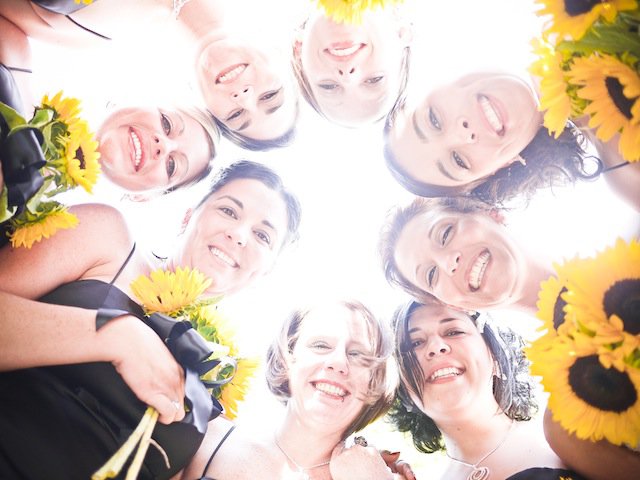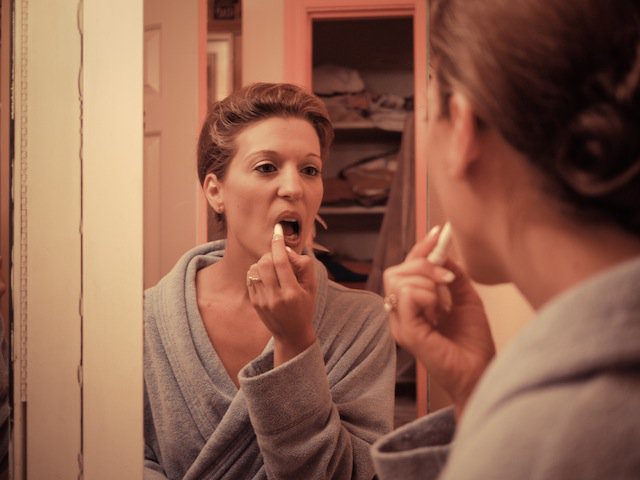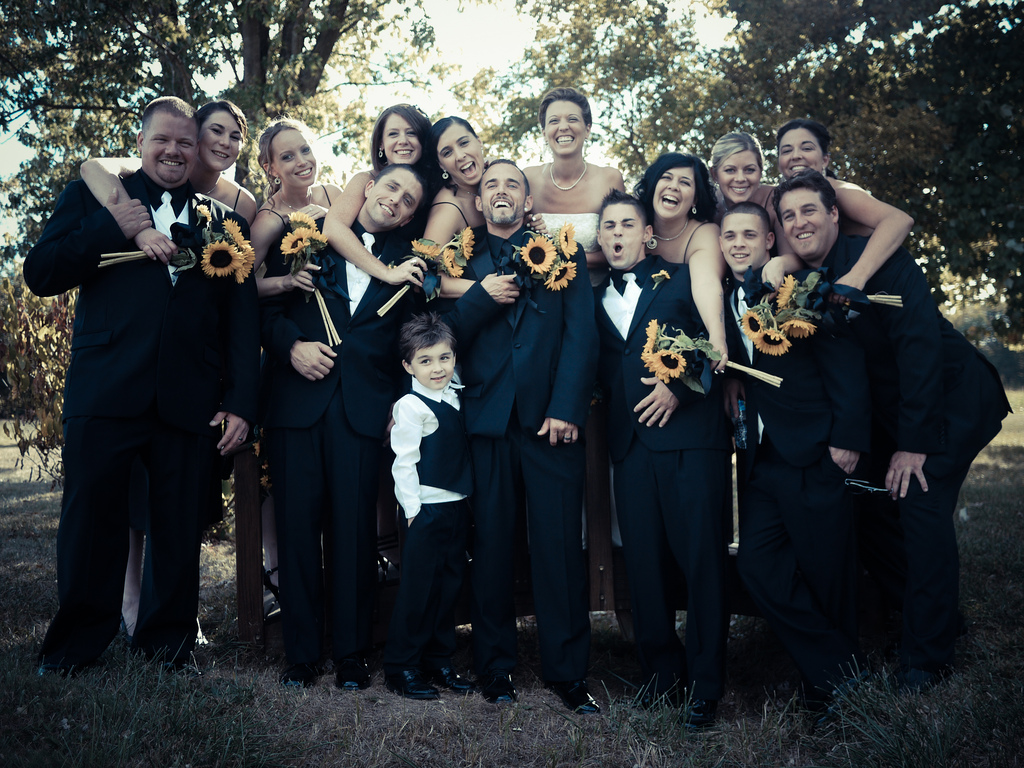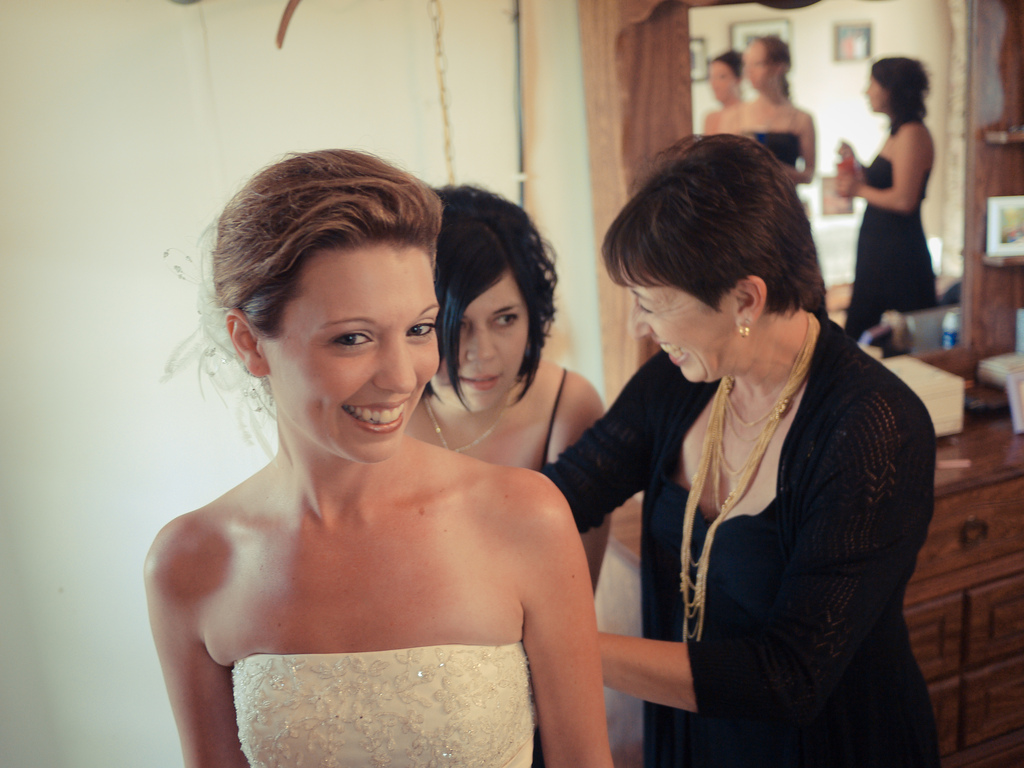 As a freelance marketing consultant coming off a decade of working for the world's leading snowboard manufacturer and action sports lifestyle brand, I enjoy working with brands that I admire and projects that inspire. That admiration and inspiration can come to fruition in a multitude of ways, whether it's the people I am working with, the product and brand I am helping to build, and the industry and consumer I am transforming.
If I believe in it, I'll do it. Consulting services include copywriting, digital marketing, social media, and brand strategy. Client roster spans energy, environmental non-profit, social good, outdoor lifestyle, and small business. I am also a contributing writer to the Huffington Post.
In my previous life, I worked in-house at Burton Snowboards as Senior Content Manager, where I collaborated with and managed some of the world's most talented female influencers as part of Burton's then-new lifestyle website, burtongirls.com – a contributor collective of professional snowboarders and Olympic Gold Medalists, DJs, actresses, models, writers and other creatives.
During my time at Burton, I've had the pleasure of working in a variety of marketing roles and credit my work in the Burton Japan office as my most memorable and transforming. Following, I spent three years as Social Media Manager on the Public Relations team building Burton's social media presence from the ground up on a global scale.
I was also an integral part of Burton's women's marketing efforts, spending my early years at Burton on the Brand Marketing Team creating and implementing women's specific campaigns and grassroots programs. Naming products and technologies was a pretty cool part of that, and I had the chance to give life to a few product names over the years such as the Lip-Stick, Deja Vu, Social and Blender Snowboards, the Lodi, Coco and Axel Boots, the Veda Glove (named after my friend's dog) and more.
I'm a big fan of storytelling, cooking, coffee, photos, nature, dogs, music, snowboarding, and other things that move people. I believe in family first and trust that every experience shapes my compass.
Want to chat? Drop me a line at amanda@amandawormann.com and let's get the conversation started.